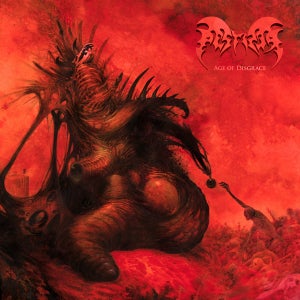 €

9.90 - On Sale
Belgian technical Death ensemble PESTIFER unleash their debut full-length album.
But going on the strength this album, they're gonna be around for a while and bleeding the eardrums of Death Metal hordes over the globe for years to come !
For fans of Death, Atheist, Pestilence and Gorguts.
TRACKLISTING :
1. Age of Disgrace
2. Contagious
3. Sleepless Century
4. Forsaken Flesh
5. Tentacles of Damnation
6. Mind Control
7. Betrayal of the Light
8. The Worm
9. Carcinogenic Matter
10. Involution Process
11. The Clue, the Lie and the Death